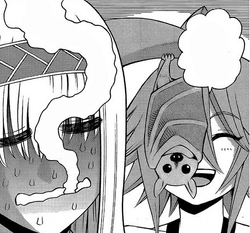 Bats are a species of mammals whose forelimbs have been adapted as wings for flight.
The second largest order of mammals (behind rodents), bats comprise about 20% of all classified mammal species worldwide, and have over 1,200 species. Many bats are insectivores, and most of the rest are frugivores (fruit-eaters), although a few species feed on animals other than insects; for example, the vampire bats famously feed on blood. Most bats are nocturnal, and many roost in caves or other refuges.
In many cultures bats are associated with darkness, death, witchcraft, and malevolence. Among Native Americans such as the Creek, Cherokee and Apache, the bat is a trickster spirit. In Tanzania, a winged batlike creature known as Popobawa is believed to be a shapeshifting evil spirit that assaults and sodomizes its victims. In Aztec mythology, bats symbolized the land of the dead, destruction, and decay. An East Nigerian tale tells that the bat developed its nocturnal habits after causing the death of his partner, the bush-rat, and now hides by day to avoid arrest.
More positive depictions of bats exist in some cultures. In China, bats have been associated with happiness, joy and good fortune. Five bats are used to symbolize the "Five Blessings": longevity, wealth, health, love of virtue and peaceful death. The bat is sacred in Tonga and is often considered the physical manifestation of a separable soul. In the Zapotec civilization of Mesoamerica, the bat god presided over corn and fertility.
An older English name for bats is "Flittermouse".
Bats are the only mammals naturally capable of true and sustained flight and a reportedly more maneuverable than birds.
The smallest bat recorded is Kitti's hog-nosed bat, which is 29–34 mm (1.14–1.34 in) in length, 15 cm (5.91 in) across the wings and 2–2.6 g (0.07–0.09 oz) in mass. The largest bats are the flying foxes and the giant golden-crowned flying fox, Acerodon jubatus, which can weigh 1.6 kg (4 lb) and have a wingspan of 1.7 m (5 ft 7 in).
Community content is available under
CC-BY-SA
unless otherwise noted.