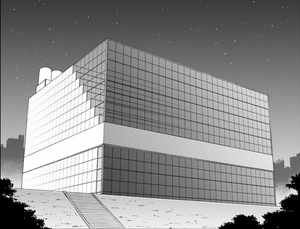 The Black Lily Advanced Materials Laboratory is a private business and laboratory that specialises in the study, production and selling of "liminal-products".
Running in conjunction, but separately, from the government run Cultural Exchange Between Species Bill, Black Lily Advance Materials Laboratory aids extra-species persons in travelling to Japan and provides them with food, board and employment in exchange for the opportunity to study products uniquely produced by their species (eg Honey Bee: Royal Jelly, Arachne: Spider Silk, Lamia: Snake Skin, etc).
Rachnera reveals in Chapter 53 that Mr President was waiting to "save her" back in Chapter 15 in exchange for what would have cost six months worth of "resource production". However, she didn't call for his aid due to Kimihito being there to help her.
It is also revealed that the Laboratory had sent Kino, Killa and Curie toward the Kurusu House in an attempt to pressure Rachnera into meeting with them; while Rachnera agreed to meeting them in exchange for information on the girls she neglected to hold up her end of the deal and did not meet with the company until Chapter 53.
Community content is available under
CC-BY-SA
unless otherwise noted.