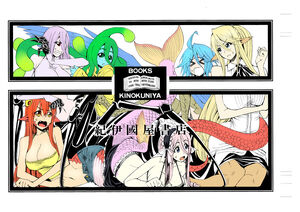 Books Kinokuniya (紀伊國屋書店) is a Japanese bookstore chain operated by Kinokuniya Company Ltd. Known for the immense size of its bookshops, Kinokuniya is the largest bookstore chain in Japan, with 56 shops around the country, in cities such as Osaka, Kyoto and Sapporo. Overall, it has more than 80 stores in Japan and overseas.
Originally a lumber and charcoal dealer in Yotsuya; after the 1923 Great Kanto Earthquake, Kinokuniya moved westward to a new location in Shinjuku, where it was re-fashioned into a book store by former company president Moichi Tanabe in January 1927. Following World War II, more Kinokuniya shops opened around Japan and its first overseas store opened in San Francisco in 1969.
Several other bookstores have since opened in the United States, in cities including Los Angeles and New York. The company then ventured into the Asia-Pacific market, opening its first store in Singapore in 1983. Shops in Taiwan, Indonesia, Malaysia and Thailand followed and, in 1996, Kinokuniya launched the first outlet in Australia, located in Sydney's Neutral Bay.
The main store was established in 1964 in Shinjuku. The store has nine stories and two underground floors.
Community content is available under
CC-BY-SA
unless otherwise noted.