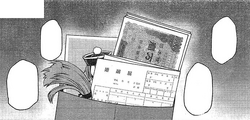 A Ghost Marriage is a marriage in which one or both parties are deceased before the marriage occurs.
Usually set up by the family of the deceased, Ghost Marriage is a Chinese tradition that is performed for a number of reasons, such as to integrate an unmarried daughter into a patrilineage before she dies (due to sickness or other mortal ailment) to ensure the family line is continued, or to maintain that no younger brother is married before an elder brother (eg, the older brother dies before he is married and so they use Ghost Marriage to marry him off so that the younger brothers can begin marrying).
Community content is available under
CC-BY-SA
unless otherwise noted.