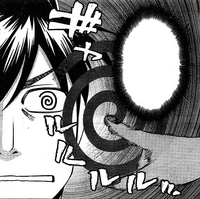 Hypnosis is a method used to place an individual into a state involving focused attention, reduced peripheral awareness and an enhanced capacity to respond to suggestion.
Psychologists have observed that the "deeper" the individual is "hypnotised", the more likely a particular characteristic is to appear, and the greater extent to which it is manifested. Some of these characteristics include: "dissociation"; "detachment"; "suggestibility", "ideosensory activity"; "catalepsy"; "ideomotor responsiveness"; "age regression"; "revivification"; "hypermnesia"; "automatic or suggested amnesia"; "posthypnotic responses"; "hypnotic analgesia and anesthesia"; "glove anesthesia"; "somnambulism"; "automatic writing"; "time distortion"; "release of inhibitions"; "change in capacity for volitional activity"; "trance logic"; and "effortless imagination".
Due to this, hypnosis is sometimes used in therapy to retrieve a memory an individual has forgotten due to time or amnesia, although this method is controversial.
Community content is available under
CC-BY-SA
unless otherwise noted.