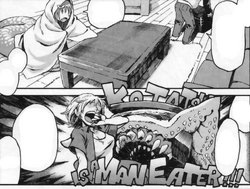 A Kotatsu (炬燵) is a low, wooden table that possesses a heating device under its frame and a futon blanket that extends around its sides. In the summer, the blanket may be removed and the kotatsu can be used as a normal table.
A person sits on the floor with their legs (or most of their body if napping) under the table with the blanket draped over the lower body.
Most Japanese housing is not insulated to the same degree as western housing with no central heating. Heating is expensive because of the lack of insulation; with the draftiness of housing a kotatsu is a relatively inexpensive way to stay warm in the winter, as the futons trap the warm air.
The kotatsu was designed for people wearing traditional Japanese style clothes (such as Kimono and Yukata), the heat would enter through the bottom of the robes and exit around the neck, thus heating the entire body.
Community content is available under
CC-BY-SA
unless otherwise noted.