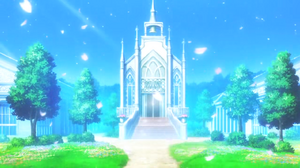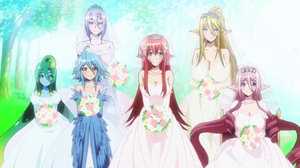 Marriage is a social union between two or more people that creates a familial kinship.
It is a ceremonial institutional contract in which interpersonal relationships, usually intimate, are acknowledged. Such a union is often formalized via a wedding ceremony. People marry for many reasons, such as legal, social, emotional, economical, spiritual, and religious.
The way in which a marriage is conducted and its rules and ramifications has changed over time, as has the institution itself, depending on the culture or demographic of the time. Various marriage practices have existed throughout the world. In some societies an individual is limited to being in one such couple at a time (monogamy), while other cultures allow a male to have more than one wife (polygyny) or a female to have more than one husband (polyandry). Some societies also allow marriage between two males or two females. Societies frequently have other restrictions on marriage based on the ages of the participants, pre-existing kinship, and membership in religious or other social groups.
A marriage is formally enducted following a wedding or marriage ceremony. Wedding traditions and customs vary greatly between cultures, ethnic groups, religions, countries, and social classes. Most wedding ceremonies involve an exchange of wedding vows by the couple, presentation of a gift (offering, ring(s), symbolic item, flowers, money), and a public proclamation of marriage by an authority figure or leader. Special wedding garments are often worn, and the ceremony is sometimes followed by a wedding reception. Music, poetry, prayers or readings from Scripture or literature is also optionally incorporated into the ceremony.
The ceremony may be officiated either by a religious official, by a government official or by a state approved celebrant. The way the ceremony is conducted largely varies depending on the religion.
While some countries, such as Australia, permit marriages to be held in private and at any location, others, including England and Wales, require that the civil ceremony be conducted in a place open to the public and specially sanctioned by law. In England, the place of marriage need no longer be a church or register office, but could also be a hotel, historic building or other venue that has obtained the necessary license.
The institution of marriage pre-dates recorded history with many cultures possessing legends concerning its origins.
Following the wedding of Queen Victoria, a number of cultures have adopted the traditional Western custom of the white wedding, in which a bride wears a white wedding dress and veil.
The use of a wedding ring has long been part of religious weddings in Europe and America, but the origin of the tradition is unclear. "Double ring" ceremonies (where the wife also gives the groom a ring) are also a modern practice, a groom's wedding band not appearing in the United States until the early 20th century.
The Kimono is the traditional wedding garment of Japan.
Community content is available under
CC-BY-SA
unless otherwise noted.