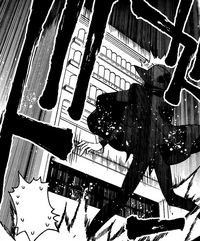 A Vending Machine (自動販売機, Jidō-hanbaiki?) is a machine which dispenses items such as soft drinks, health drinks, yoghurt drinks, milk, hot and cold coffee, chocolate or tea and even alcoholic drinks such as sake, beer and whiskey. Snacks, beverages, alcohol, cigarettes, lottery tickets, cologne, clothes, literature and other consumer products are also available to customers after they insert currency or credit into the machine.
Introduced into Japan in the 1950s with drink machines, the surge in interest in vending machines began during the Tokyo Olympics in 1964 with the need within the country to supply large numbers of people with a variety of goods but possessing a severe lack of space and staff to do so. Over the years, due to the machine's sheer convenience, the variety of goods sold within vending machines has increased dramatically as has the number of machines in existence throughout the country; with Japan having the highest number of vending machines per capita, with at least one machine for every twenty-three people.
The first vending machine in Japan was made of wood and sold postage stamps and post cards.
Many vending machines in Japan no longer accept 500 Yen coins due to counterfeiting issues; due to the 500 yen coin having a similar weight and the same diameter and metal alloy as the 500 South Korean won coin.
With the introduction to payment and banking services such as "

Osaifu-Keitai

", cell phones in Japan can be used to pay for items bought from vending machines.
In 2008, a smart card called taspo was implemented in the majority of tobacco vending machines across Japan to restrict sales of cigarettes to only those who possess the card, which is only issued to adults over the age of 20. Some beer vending machines also possess this utility.
Community content is available under
CC-BY-SA
unless otherwise noted.