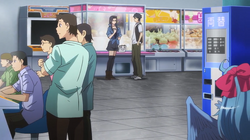 An Arcade Videogame is a coin-operated entertainment machine, usually installed in public businesses, such as restaurants, bars, and particularly amusement arcades. Most arcade games are video games, pinball machines, electro-mechanical games, redemption games, and games that sell merchandise (known as "merchandisers").
The golden age of arcade videogames lasted from the late 1970s to the mid-1990s when they were replaced by the popularity of home entertainment consoles, Personal Computers and the introduction of 3D graphics. Despite this, arcades remain popular in many parts of Asia as late as the early 2010s and are a common staple of Videogame Arcades.
Community content is available under
CC-BY-SA
unless otherwise noted.