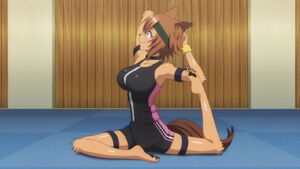 Yoga is a series of physical, mental, and spiritual practices which originated from ancient India.
Developed around the sixth and fifth centuries BCE, Yoga was introduced to the west in the late 19th and early 20th centuries, becoming a popular system of physical exercise across the Western world by the 1980s.
Increasingly recommended to promote relaxation and reduce stress and some medical conditions, Yoga's focus on mindfulness, breathing and physical movements brings health benefits with regular participation, with participants reporting better sleep, increased energy levels and muscle tone, relief from muscle pain and stiffness, improved circulation and overall better general health.
Community content is available under
CC-BY-SA
unless otherwise noted.